Boost Productivity and Employee Morale with These Simple Ideas 
Don't let your small business fall victim to bad morale and everything that comes with it. If you want to watch your business grow and thrive, pay attention to your employees needs and make every effort to demonstrate your gratitude for their hard work and dedication.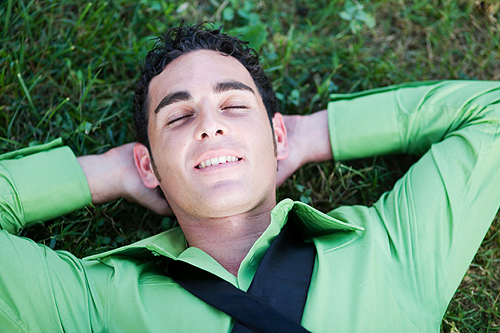 Building morale and boosting your productivity does not happen by chance, it takes thought, creativity and hard work. Put practices in place that highlight employee achievement and stress the importance of teamwork. After all, no business can reach its goals on the shoulders of just one person.
Here are some simple team boosting ideas any small business can implement into their workweek:
Inspire excellence – It is easy to let the doldrums of everyday life get the best of us. To avoid an unpleasant work environment, fill your walls with inspiring messages from great leaders, athletes, famous comedians that will get staff refocused and put a smile on their face during the most difficult days.
A great way to accomplish this is by ordering custom wall decals, like the ones shown here. Transform your sales room, conference room and staff lounge for just under $50!!!
Celebrate teamwork – Find ways to build team spirit. If your goal is to boost the productivity of your sales force, why not encourage them to work together to reach their target instead of pitting them against each other. Create a board, like this dry erase wall graphic, and keep a record of their daily sales with their weekly goal written in large print at the top.
Reward hard work – We human beings like praise and rewards for our efforts; it really helps us do our best! For a great sales week, busy holiday season or 60 hour work weeks, reward your employees with movie tickets, gift cards, celebratory dinners, or midweek bowling nights (also a great team building idea).
Build community – Encourage your employees to give back to the community by granting them paid time each month for charitable endeavors. Whether it's working at a food pantry, teaching literacy or planting a garden oasis on a city block, employers can impact their surrounding community and customers in a positive way and help their employees reach their personal goals.
Encourage ideas – As the old saying says ìevolve or dieĂ®. For a small business to survive in this global market, they have to evolve with the changing needs and trends of their customers. No one understands what your customers need more than your staff, after all they are the ones speaking to them regularly. Tap into their knowledge by devoting one day a month where employees can share their new product ideas and promotions in a fun and collaborative setting.
Building a team work ethic and increasing your productivity take some innovative ideas that will get your staff motivated. Showing your staff that you appreciate them and the value they bring to your business creates a bond and loyalty that will positively impact your growth.
Let us know how you motivate your staff. How have you fostered team spirit within your staff? We want to hear all about it!
Image courtesy of Startup Stock Photos